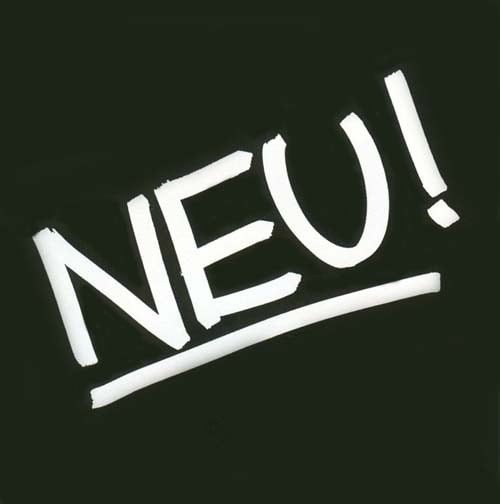 Before Michael Rother became the Blazing Heartbreaker, he was a member of Krautrock legends Neu! Along with Klaus Dinger (the Godfather of Punk & New Wave) and Thomas Dinger (the Cross-Dressing Android), Michael created a sound truly unique to man and robot-kind; music that never made the mainstream here on Planet Earth, but that consistently tops the charts on the Offworld Colony.
Neu did have significant influence outside of Germany. Indeed, OMD tried to emulate their sound and even composed a B-side called "4-Neu." However, what OMD does not understand is that they are not German! They are just two wannabe synthesists from The Wirral! Only Germans can truly become one with the cyborg and create the ghost in the machine! Sting tried it and failed miserably. OMD tried it and came close, but they are British! I had to remind them over and over again, "you are not German!!! You can never truly become a bröselmaschine! No matter how many wires you stick in yourself, or how much make-up you put on your face!"
!
They just didn't understand that to create such a sound one had to truly become a robot, something an English lad playing a Casiotone on the banks of the Mersey simply cannot accomplish.
Anyway, for one of my favorite Neu songs, click on the title of this post. The track is called "Seeland." As fate would have it, OMD composed a song called "Sealand" on their seminal
Architecture & Morality
. Similar title, similar sound.